Exhibition creative for the exhibition,

Figuring History: Robert Colescott, Kerry James Marshall, Mickalene Thomas

 at the Seattle Art Museum. 
My role: Designing and executing/overseeing the creative direction of the campaign including: lockups, swatches, cafe posters, building banners, light-boxes, exterior signage, interior signage, lamp-pole banners, print advertising, web ads. Also created an exhibition teaser for web, as well as a 30sec version for Comcast.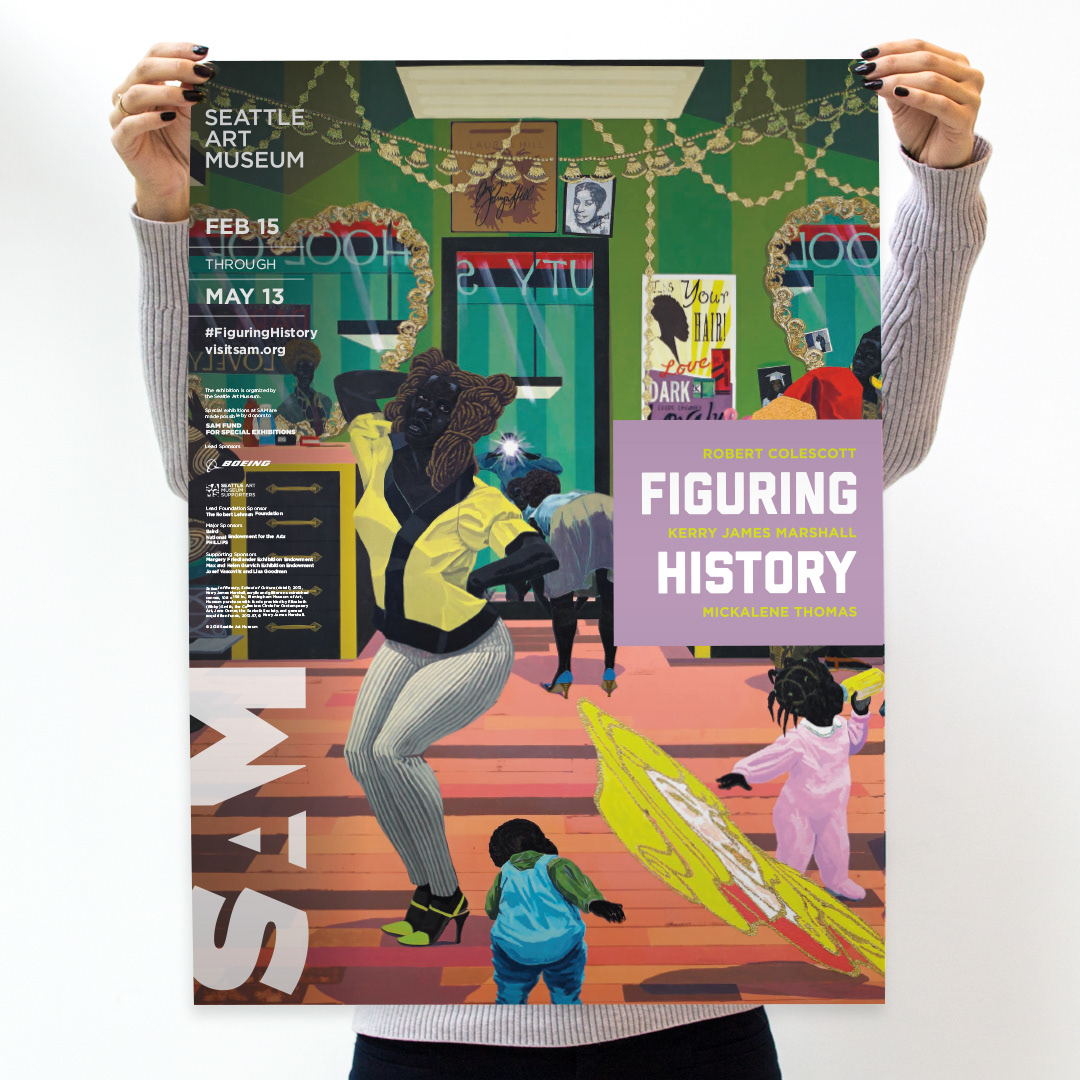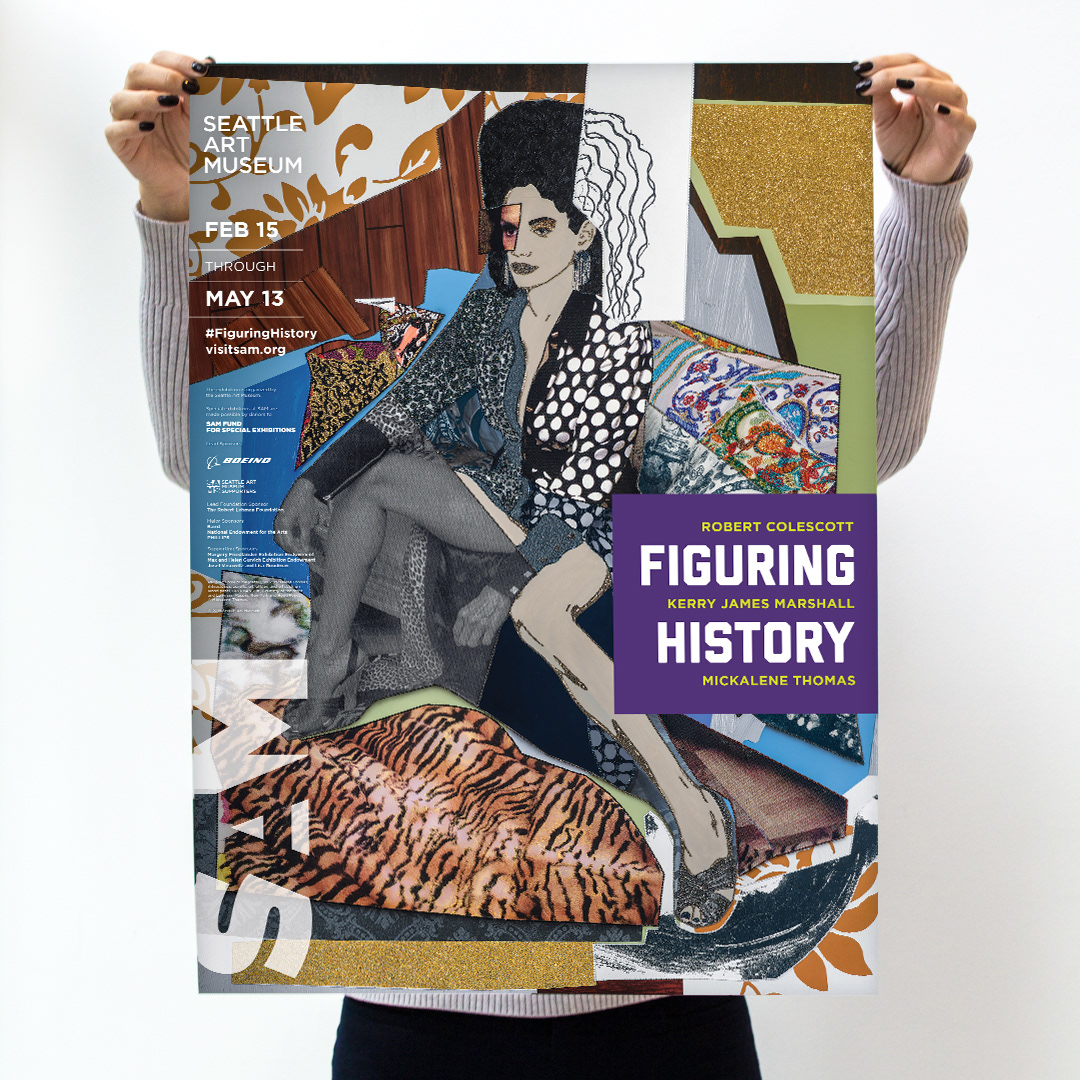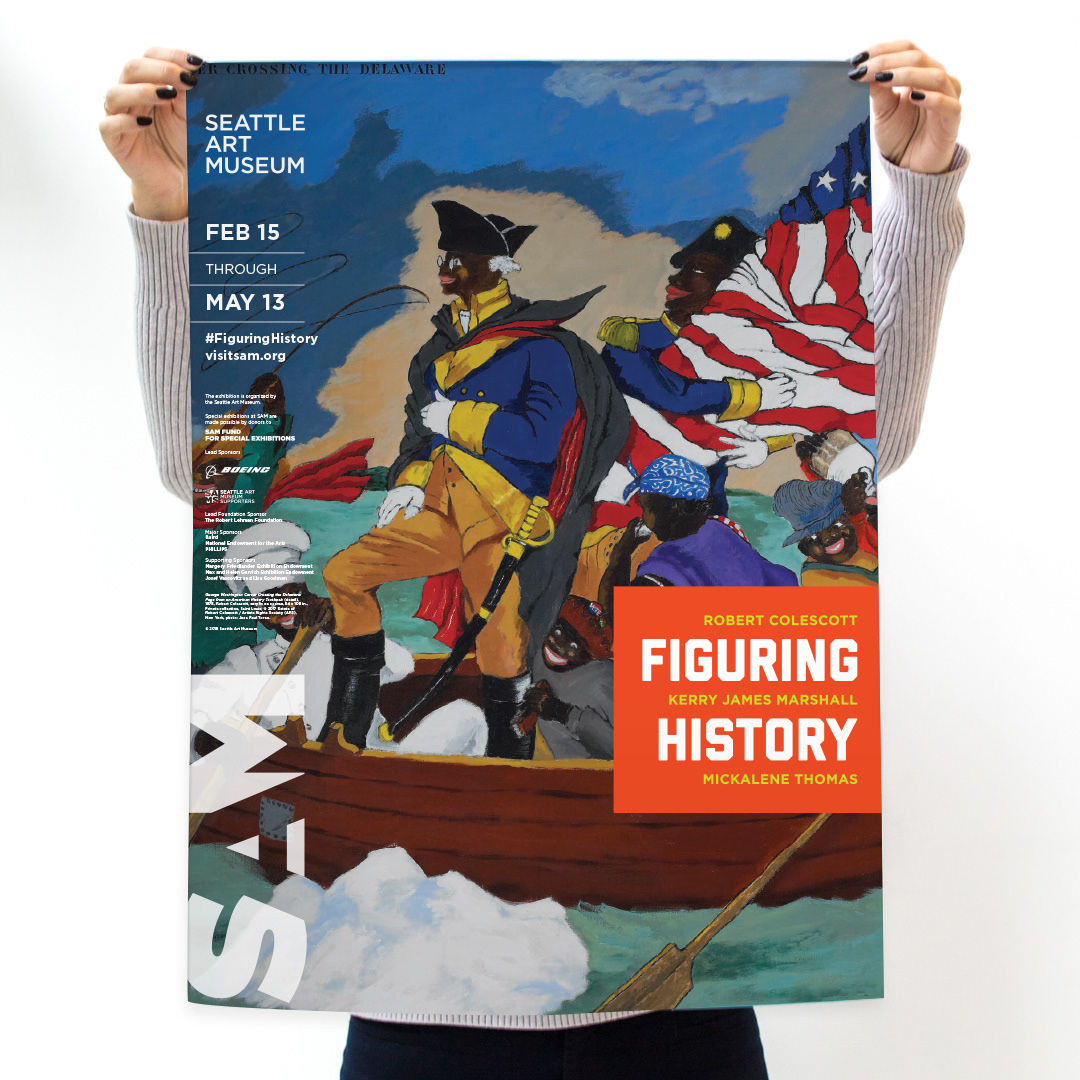 Three poster designs were produced, highlighting each artist's work.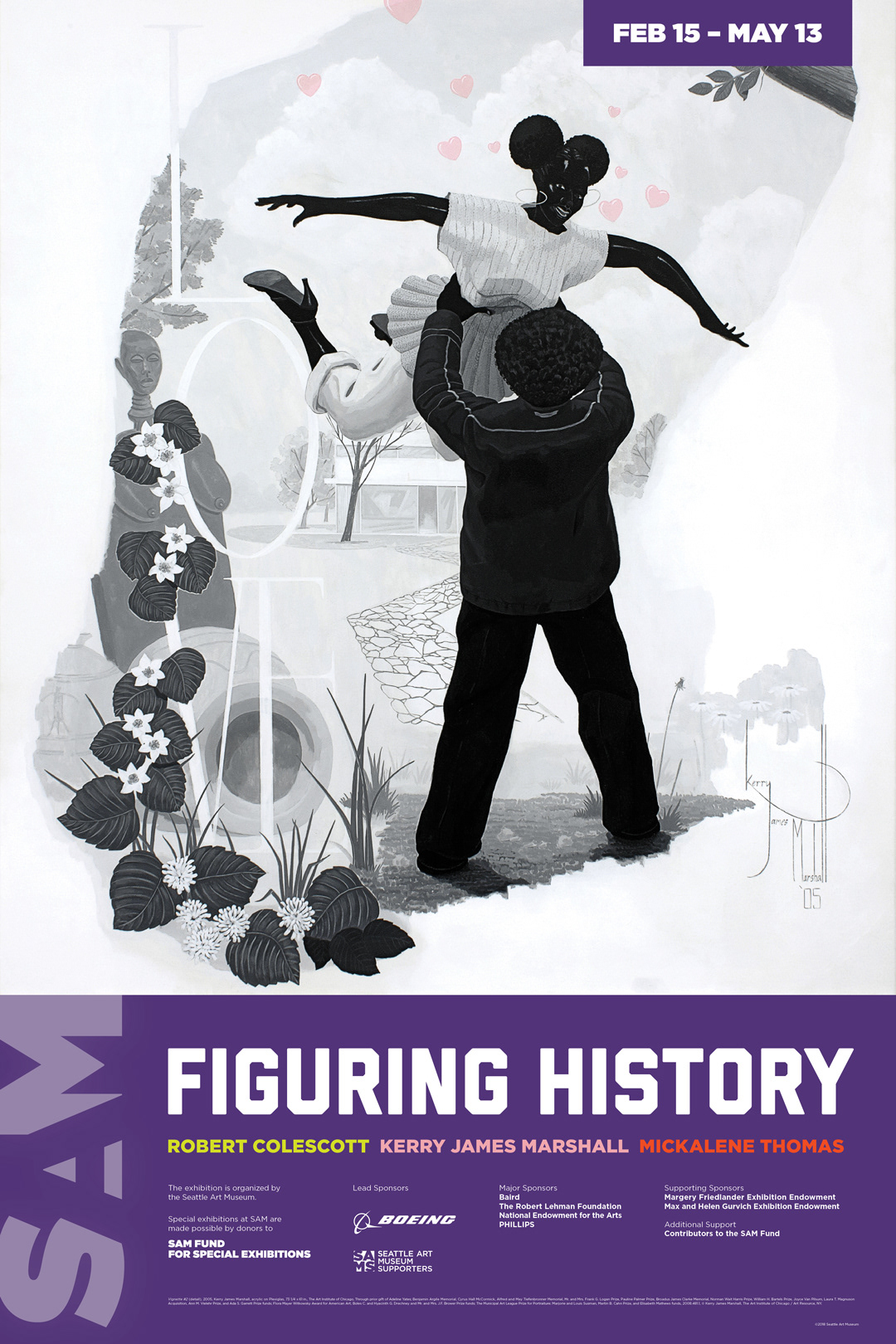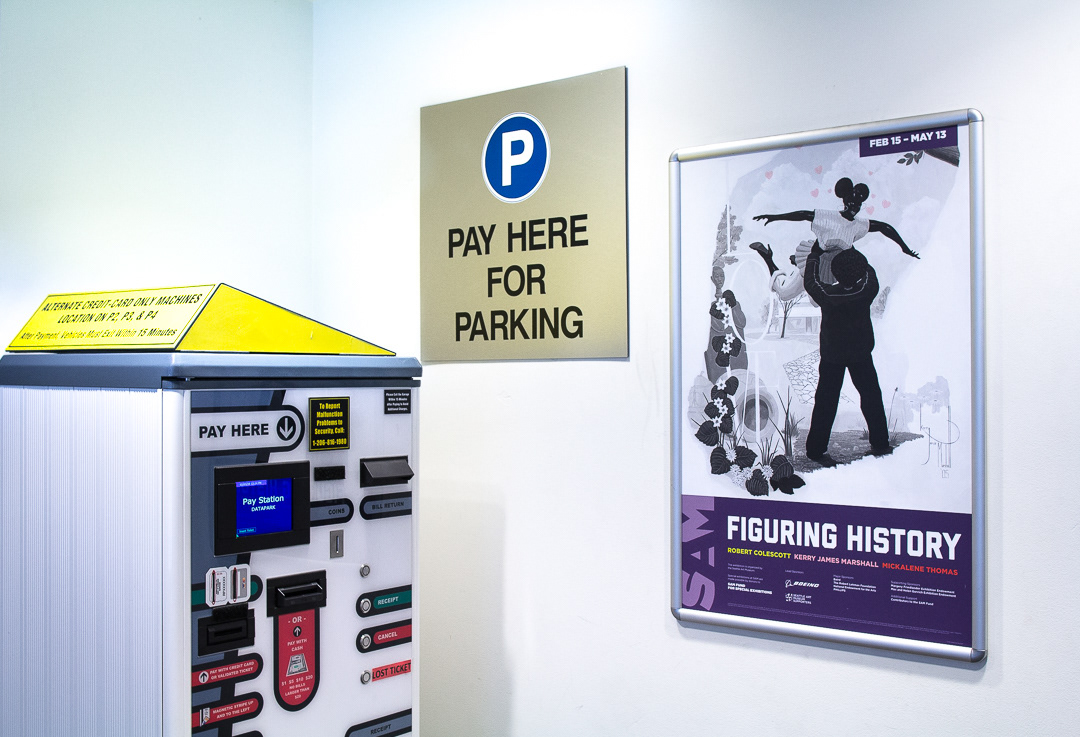 Alternative poster produced for the Russell Investments building.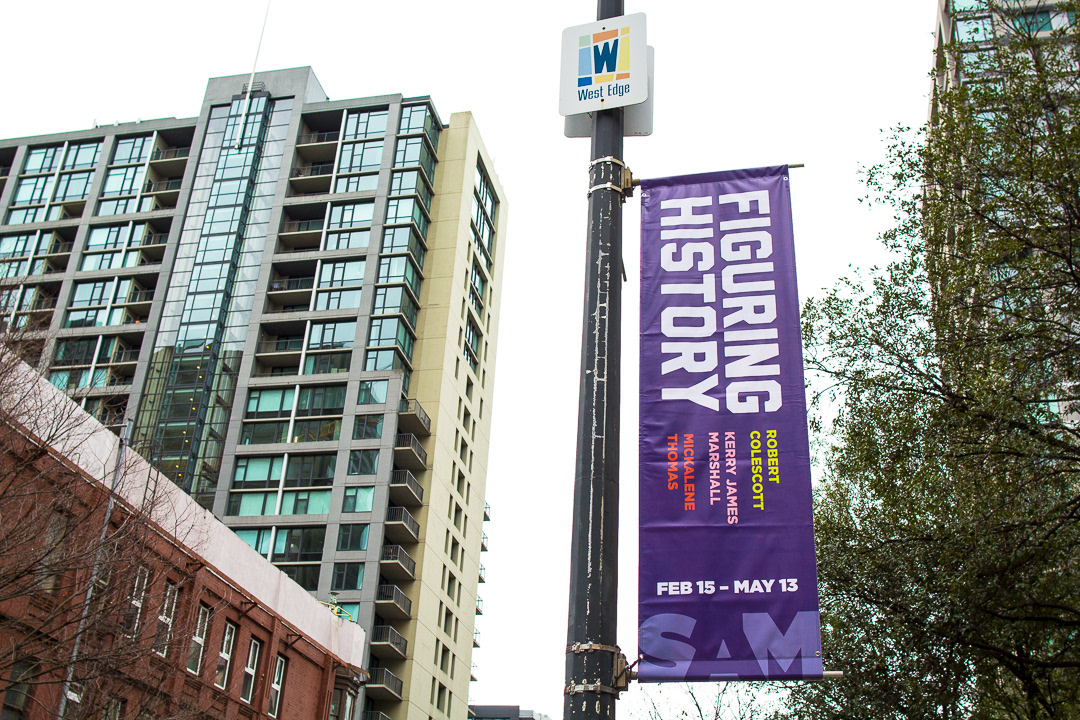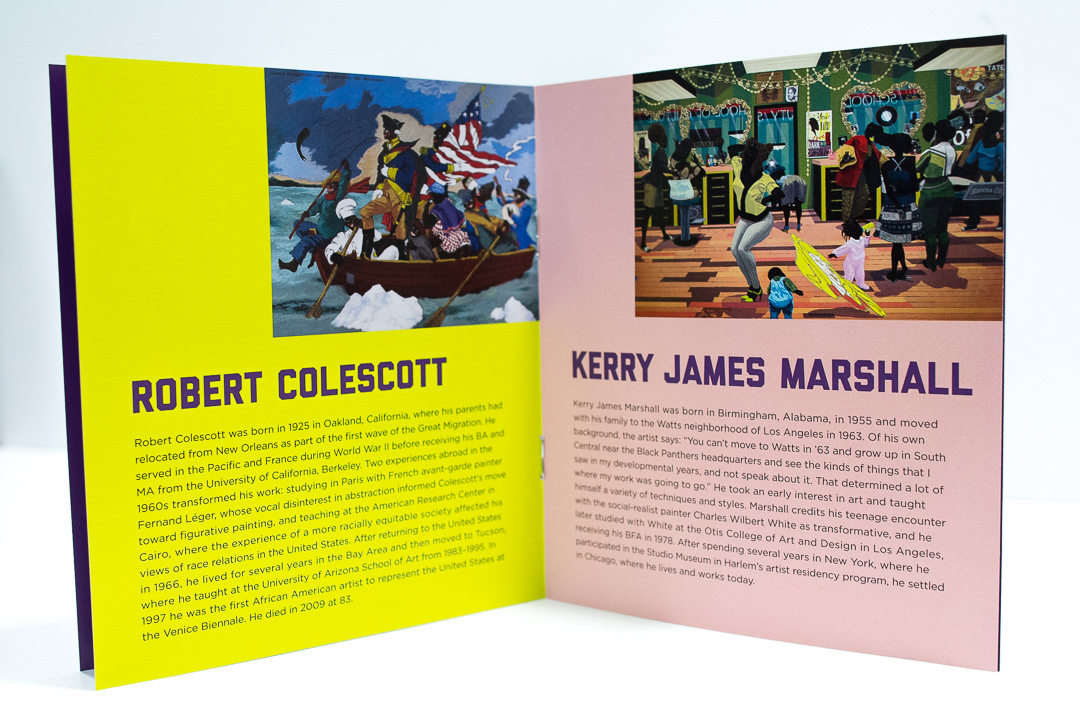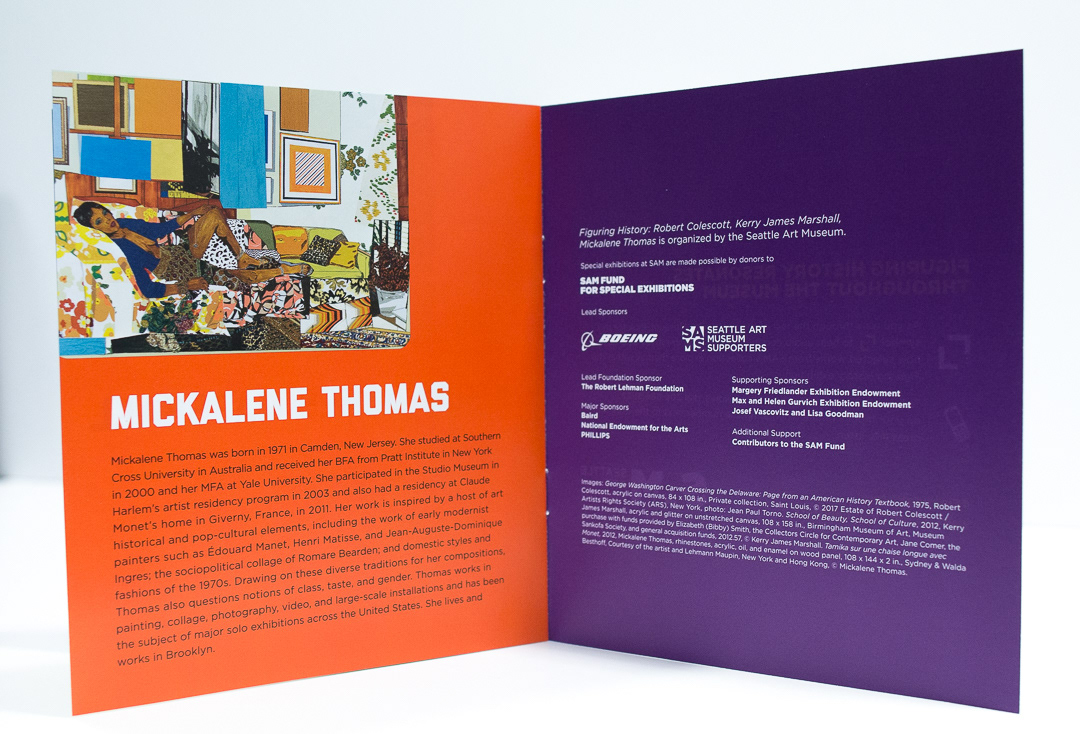 In-gallery booklet design by Muneera Gerald